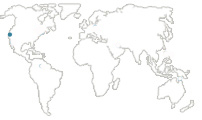 Factle Maps Corporation
Headquarters:
The David Brower Center
2150 Allston Way
Berkeley, CA 94704

Mailing Address:
P.O. Box 13991
Berkeley, CA 94712

Telephone: (510) 277-2209
E-mail: info@factle.com
Think Globally, Act Locally
Headquartered in Berkeley, CA, Factle Maps benefits from it's close proximity to Silicon Valley, the center of hightech development, while also being able to tap into the richest source of academic research and talent, found right next door at UC Berkeley. In addition, with partners and offices worldwide, Factle hopes to set the global standard for the future while providing the best in location-based data.


Questions, Comments, Suggestions?
Feel free to contact us by email, info@factle.com. We'll get back to you as soon as we can.